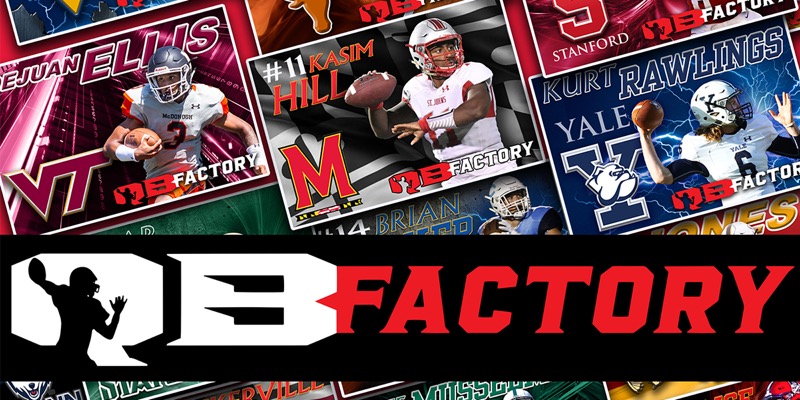 QB Factory holding QB/WR July Spotlight.
Ed Weaver - June 8, 2019
QB Factory is holding a QB/WR Spotlight on July 7 from 3:00 p.m. to 6:00 p.m. in Gambrills, MD.
QB Factory has been proven to be highly successful in developing Quarterbacks and Receivers since 1999. This is a great opportunity for players that want to develop their skills to receive College Level instruction.
This event is open to rising 9th-12th grade quarterbacks, wide receivers, and tight ends only and is limited to just 40 spots.
Visit QB Factory's website for more information and to register.